During the lifetime of the project, numerous interviews were carried out in the three focus catchments of the MAT (Morocco, Algeria, Tunisia) region (see Regional Focus) to investigate the risk perception and information needs of stakeholders for water management in the face of climate change. The present section highlights the main results of the survey in relation to the perceptions and representations of water users regarding climate, climate change and vulnerability.
Perception of the climate
The majority of the surveys shows that the climate has been changing for about two decades (Fig. 1). This change is mostly perceived through several indicators: temperature increase, decrease of precipitation and wind effects. This is especially true of the catchment in Algeria, located at an altitude of more than 1000 m, with cold and frost posing a certain risk.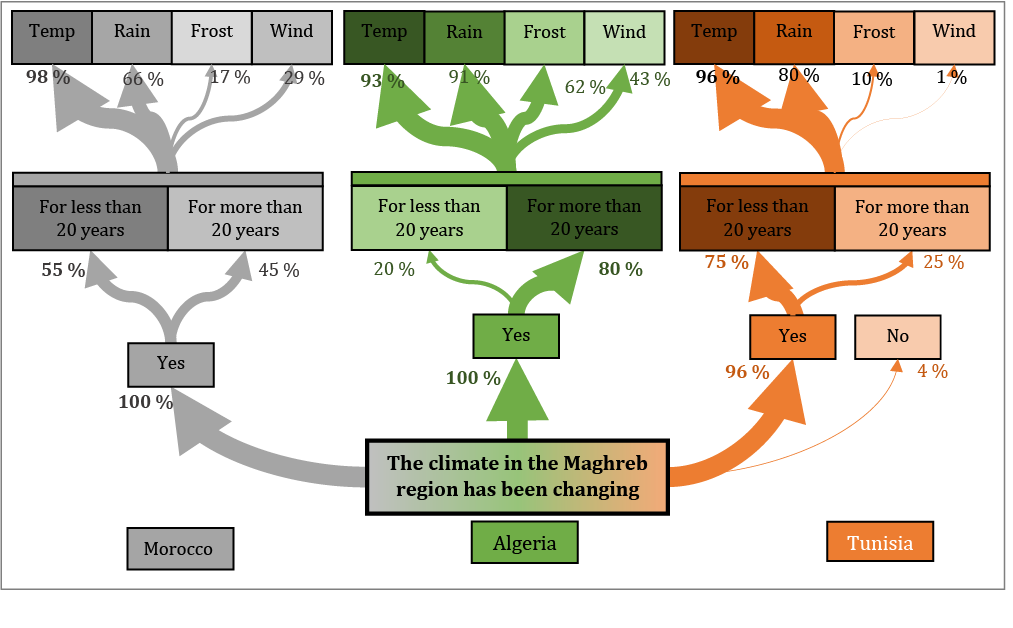 Perception of climate change
The surveys show a rate of climate change perception of more than 90 %. It is either of natural or anthropogenic origin or a combination of both. This change is perceived in the disruption of the seasons, the climate conditions, natural disasters (drought and floods) and the environment (Fig. 2).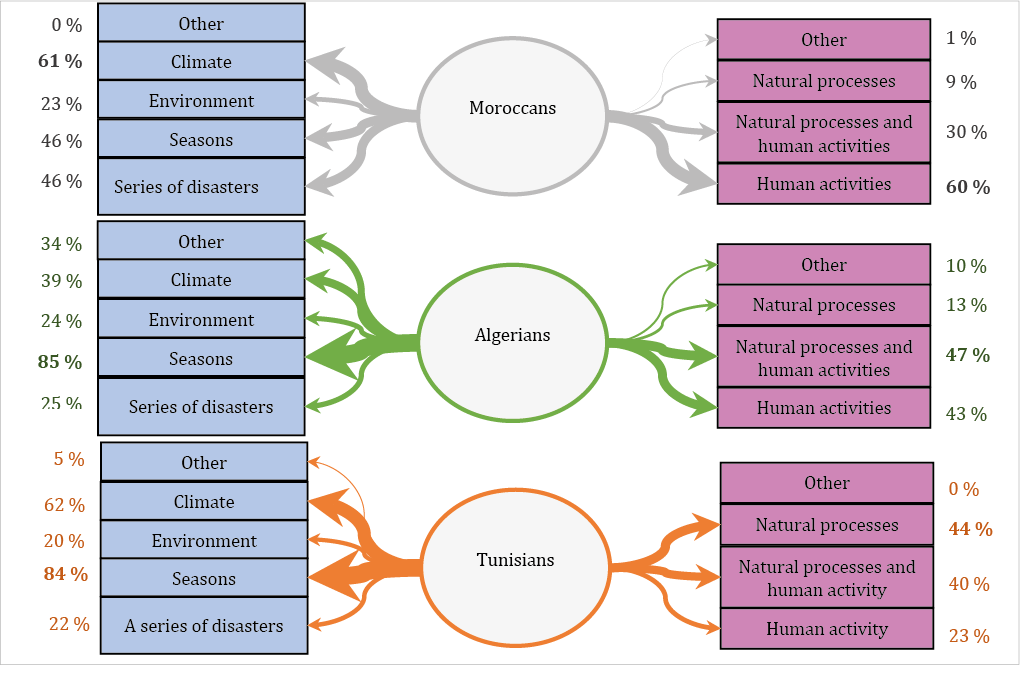 Perception of risk and vulnerability 
The effects of climate change are perceived through environmental problems concerning water resources: lack of water and drought, heavy rainstorms, floods, soil degradation and erosion.
These environmental problems had adverse effects on activities as well as on tangible and intangible assets. The resulting damage concerns ruined agricultural land or livestock losses, the destruction of infrastructure and buildings and human casualties (Fig. 3).
Impacts on the perception of users towards climate change
The whole bundle of these disturbances impacts on all activities. When they think of climate change, the users feel sad, angry and anxious or scared (Fig. 4).